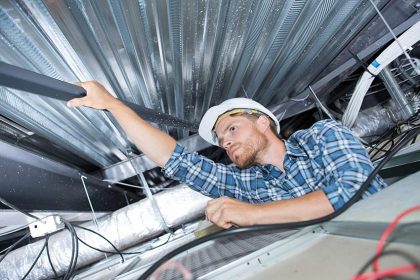 A roof inspection can keep your roof healthy and reduce the incidence and potential of costly (and unplanned) roof repair or replacement. During a roof inspection, a roof specialist can detect pre-existing damage which may have gone unnoticed and offer advice on the best roof repair or re-roofing solution. We've created a guide to roof inspections to help take the guesswork out of your structural issues!
The Benefits of Getting a Roof Inspection
Using a roofing professional for your roof's inspection allows you to avoid all sorts of expensive and time-consuming problems. A roofer with a solid reputation will reduce the odds of a failing roof damaging your home. They will also look at issues like leaking, degradation of your ceiling, deformation of insulation and so on.
The benefits of getting a roof inspection include:
Identifying minor repairs and being able to repair them before they become bigger and more expensive problems down the road.
Checking for weathering and ageing: A roof inspection can call to attention weathered areas. As roofs naturally age, openings may occur and lead to water infiltration. 
Checking your drains: Your drains and gutters require regular care to ensure they are working effectively.
Detecting leaks: It is important to be proactive and detect potential leaks before they happen. Leaks are a sign that a larger issue may be present.
Extending your roof's lifespan by detecting any problems early. 
Saving you money: Having your roof inspected may save you money on roofing repairs and maintenance over the long term.
Giving you peace of mind: A roof inspection ensures that you know the current state of your roof and what course of action is required (if any) to ensure its safety and security.
What Happens During a Roof Inspection?
During a roof inspection, a specialist will survey your roof to determine its integrity, how long it may last and when, or if, it will need to be replaced. Roof inspectors have special procedures to determine the lifespan of your roof without tearing into it.
Our roofing specialists will give you an accurate assessment of the condition of your roof. Here's what is usually checked during a roof inspection:
Proper insulation and deformation of insulation
Ventilation
Moisture and mould
Roof leaks
Condition of tiles
Degradation of ceiling
In some cases, your roof may be damaged to the point where roof replacement and re-roofing are the only viable options. If your roof looks old, tired or is in need of a complete facelift, a roof inspection can also be a great way to get advice from an expert.
For more details or to book an inspection that is performed by an experienced roofing professional, such as Manchester Roofing in Brisbane, contact us on 07 3490 8480.