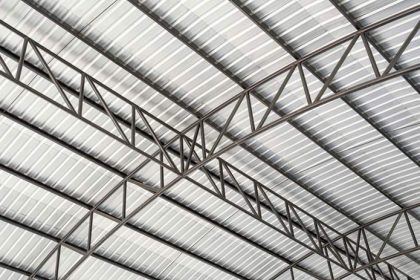 Are you looking at your options for roof replacement or new roof installation in Brisbane? If you're a business owner, then you should look no further than metal roofing. Whether you're operating a warehouse, a factory or an office, big businesses often come with big roofs. The larger your roof is, the more important it is to tick all the boxes, and metal roofing does just that.
Read on for more information about metal roofing and why it's the best solution for large roofs.
Lightweight Is Great
Metal roofing is lightweight, and this isn't just good for your roofer's back. The lightweight design that metal roofing boasts makes it easier to transport, design and install. Without heavy tiles to weigh it down, your metal roof won't need many structural supports, resulting in a quicker build and a more open design.
Said simply, the light weight of metal roofing saves a lot of time and a lot of money, both for you and your roof installers. The larger your roof is, the greater the savings will be, making metal roofing the best choice for large commercial roofs.
The Environment Will Thank You (and so will your accountant)
It's no secret that metal roofing is an environmentally friendly option. After all, steel is 100% recyclable, meaning it can be used again and again without compromising its strength or beauty.
If you're building a large metal roof you can proudly say that you're making the eco-friendly choice, which is great for the environment, your corporate image, and your hip-pocket.
Here are just some of the ways that metal roofing is good for the environment:
Its lightweight design means less energy is used to transport it
Metal roofing boasts great thermal efficiency, meaning less reliance on energy-hungry heating and cooling appliances
Metal roofing deflects water rather than absorbing it, allowing it to be reused in other applications
Of course, there is also a financial side to your eco-friendly roof. By reducing your reliance on heaters and air conditioners, a metal roof can significantly lower your energy bills. If you're running a large facility, this can save you a lot of money over time. Couple your new metal roof with efficient roofing insulation and these benefits will be even more pronounced!
Long Lasting and Low Maintenance
The larger the roof, the larger your maintenance costs will be. For this reason, it's important to invest in a roofing material that's made to last with minimal upkeep.
At Manchester Roofing, we're so confident in our new metal roofs that we offer a seven-year warranty on labour and up to 30 years on materials. Our Colorbond steel roofs are produced to last longer and resist all the common forms of damage, including peeling, chipping, cracking, termites and weather damage.
To save time and money on commercial roof maintenance, look no further than Colorbond steel.
Make the Smart Choice – Ask Our Experts about Metal Roofing
When it comes to large commercial roofs, the verdict is clear. While tiles may be cheaper to install, they will cost you much more in the long run compared to a metal roof.
At Manchester Roofing Australia, we provide residential and commercial roofing services in Brisbane, Gold Coast and the surrounding areas of New South Wales. To enquire about a new metal roof for your business, contact our team today.