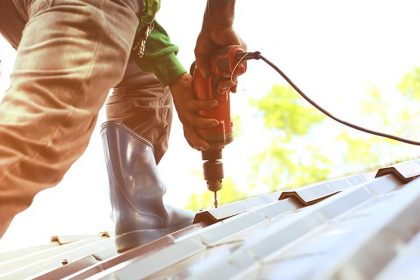 When it comes to building renovations, it's always tempting to take a shortcut and save some money. Whether it's doing it yourself or hiring a general contractor, you will usually regret the decision to forgo the services of an expert. This is especially the case when it comes to roofing jobs, which are often fraught with extra dangers and added complications.
Do you need building repairs, renovations or re-roofing for your business? Here's why you need a roofing specialist to do the job.
Roofing Specialists Are Made of the Right Stuff
When it comes to roofing jobs, there are certain things that only a fully certified roof specialist will have access to. This doesn't just mean Colorbond roofing products or other quality roofing supplies either. Professional roofing specialists will also have other, not so obvious supplies that will save you a lot of headaches.
These include:
Public liability and indemnity insurance
Work cover
Safety equipment and safety procedures in place
Each of these necessities protects both you and the roofer in the case that something goes wrong. If you or an unqualified roofer is injured while working on your roof, this can have a range of legal, medical and financial consequences for all parties involved.
At the end of the day, the best thing to do is to protect yourself by hiring a qualified roofer from the start.
Product Guarantees Are Important for Your Bottom Line
Home and business owners often avoid certified roofers in the hope of getting a better deal. While these deals can be financially beneficial in the beginning, uncertified installations are likely to be costlier down the line.
Why? Because the work completed most likely won't be covered by any warranties, meaning the cost of any repairs and replacements will have to come out of your pocket.
At Manchester Roofing Australia, our roofing specialists back up all our work with impressive warranties. You can benefit from a seven-year warranty on labour and up to a 30-year warranty on roofing supplies.
This means you're financially covered for any repair work that falls under the warranty in that now. Now that's peace of mind!
Do They Really Have the Knowledge to Get the Job Done?
Whether you need new insulation, asbestos removal or a complete roof replacement, every job is complicated. Roofing can affect the safety of your building, health of your employees, quality of your products and efficiency of your operation.
Here are some of the things you need to be aware of as a qualified roofing contractor:
Asbestos
Every roofer needs to be aware of asbestos, even if they're not performing an asbestos removal job. Can you or your contractor safely identify and work around asbestos? If it's being removed, can the person you hired complete this job safely and legally?
Insulation
Roof insulation can be extremely effective, but even the highest quality insulation won't work if it's not installed properly. Your roofer needs to know what insulation is best for your property and how to install according to the Building Code of Australia.
The Right Roof
There are many types of roofing on the market and the best option for you will depend on your application. Do you need roofing for an office, a warehouse, a controlled temperature environment or the family home? What sort of climate do you live in and how will that affect your choice of roof? These are all important questions that a certified roofing contractor will have the right answer to.
Invest in the Best with Manchester Roofing Australia
Manchester Roofing are the leading roof specialists for Brisbane, the Gold Coast and the surrounding areas of NSW. Whether it's a commercial or residential project, we provide fully insured and fully certified roofers for the job.
Learn more about why you should choose Manchester Roofing, or contact us today. Give us a call on 07 3490 8480 or leave us a message online.