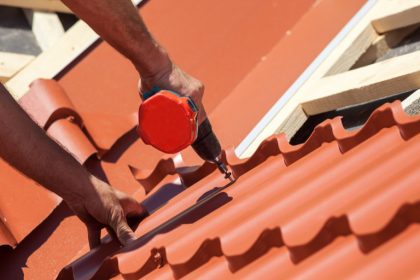 When it comes to commercial properties, high-quality roofing should be a top priority. Your roof not only plays an important role in protecting against wind, rain and extreme heat – it can also contribute to business productivity and your overall bottom line.
A commercial roof can play an important role in protecting and maintaining your stock, and it's also essential to creating a comfortable and productive workplace.
A well-considered roofing project won't just make your business look good – it will also improve your commercial operations in the long run.
New Roof Installations
New roof installations are some of the most satisfying and enjoyable roofing projects for businesses. Whether you're building a new worksite or your current premises is being refurbished, a new roof delivers real commercial value.
A new roof will provide street appeal and a sense of professionalism for your business, as well as providing a range of not-so-obvious benefits. Our specialists in Brisbane recommend metal roofing for your new commercial roof. Some of the benefits you can expect include:
A range of design options to suit your brand
Resistance to weather, termites and roof damage
Thermal efficiency – maintain the perfect temperature for your employees and stock
Eco-friendly design – perfect for the environment and your corporate image
Commercial Roofing Asbestos Removal
Asbestos won't win any popularity contests, but it is an important commercial roofing project for many businesses. Asbestos was used in the construction industry between the 1940s and the 1980s, and many commercial buildings constructed around that time may contain traces in their roofs.
While it's typically harmless if left undisturbed, the presence of asbestos in your commercial roof could be a cause for concern for your clients and employees. The mere suggestion of asbestos could damage your reputation, while asbestos exposure could have a very real effect on your employees, your stock and your customers.
Luckily, roof specialists like Manchester Roofing Australia specialise in commercial and industrial asbestos removal, disposal and re-roofing (where necessary).
Roof Insulation
Roof insulation will be a popular move among practically everyone in your business. Employees will be satisfied with a workplace that is warmer in the winter and cooler in the summer, while your accountant will also be sweating less. By stabilising the internal temperature of your office, warehouse or other commercial environment, roof insulation can save you 45% on heating and cooling costs.
Our roofing specialists recommend and use SupaTherm roofing insulation – it's the world's most widely used roofing insulation for a reason! If you're considering roof insulation in Brisbane, the Gold Coast or Northern NSW, talk to Manchester Roofing Australia about SupaTherm.
The Home of Commercial Roofing Projects in Brisbane
If you're planning a commercial roofing project in Brisbane, Gold Coast or the New South Wales surrounds, talk to Manchester Roofing Australia. Whether it's asbestos removal or a new roof installation, we'll bring our 30+ years of experience to every job.
Check out more information about commercial roofing or contact our team to discuss your project.